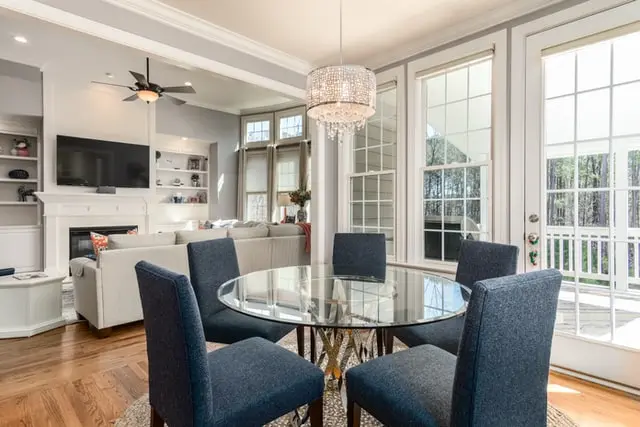 Challenges To Overcome When Designing Your Dream House
Many homeowners dream of the chance to design and build their own home, but it's not a process that is free of challenges. Even with a clear vision, transforming ideas for a dream home into reality takes the expert knowledge of a qualified architectural designer, who can anticipate many problems and find cost-effective ways to circumvent them.
At DS Squared Architects, we specialise in residential architecture for new-builds and large scale renovations. With extensive experience in the field of residential construction, we can provide incisive advice and guidance to help you to achieve your dream home within budget and without delays, and avoiding the frustrating obstacles that can make the process difficult.
So, what are the challenges which we can help you to negotiate?
1. Setting The Right Budget
'How much will it cost me to build my dream house?' is, unfortunately, not always an easy question to answer, and depends on several variables. The size of the property, the amount of land, choice of materials, and the location all make a big difference. An experienced Architect can help you make your money go as far as possible, so the first step is to talk to us about what you want from your home, then we can discuss how to make this happen within an affordable budget for you.
Many lenders are reluctant to provide mortgages for new-build homes, so saving and financial planning is crucial. Decide how much of your monthly income you can feasibly set aside, and discuss the budget with your architect who can assist with estimating costs, thereby helping you to save more effectively.
2. Waiting Time
Rushing to get the project underway may result in you selecting the wrong designer or contractor, resulting in poor standards or a home that doesn't match your vision. Patience is key, as securing the best people for the job will deliver a superior outcome. Your chosen Architect and contractor will be able to give you clear timescales and progress updates during construction.
3. Design Issues
The design choices for new homes are virtually endless, so it can be challenging to select one that best fits your vision – from the exterior of the property to the tiny interior details, such as the choice of taps. A digital or printed 'scrapbook' of ideas is invaluable, as you will be able to reflect on these and share them with the architect to shape the appearance that you desire.
4. Identifying The Correct Site
Location is the single most important factor when building a house – and it's the one thing that you can't change afterwards! Land will likely be your biggest single cost, and finding the right site isn't simply a question of working within your budget or choosing a pleasant neighbourhood. Some parts of the country – e.g. the Southeast and London – are inherently more expensive places to build than other areas – e.g. Northeast England and Wales. Not only are prime building plots more expensive and in shorter supply in these 'premium areas' but contractors often charge more to cover their own increased operating costs.
It is often cheaper to buy a dilapidated property and demolish the existing structure than it is to purchase 'virgin land' in some areas. The type of soil can also affect the time and cost of construction, while boundaries, trees, and the placement of underground services also need to be considered. You should also be careful to avoid known flood-risk areas. We strongly recommend undertaking a thorough land survey before purchasing a plot for your new build.
5. Choosing The Best Architect
If you are wondering 'Who can help me to design my house?', a suitably experienced and qualified Architect is central to the process. Most importantly, the Architect should share your vision but be able to make useful recommendations to maximise space, reduce costs, or achieve the functionality you need for daily living. It's worth running your ideas past an Architect even if the plans are well advanced – they may have insights or questions about the design that you may not have considered, opening up new ways to save time and money.
6. The Planning Process
Local authority planners are not there to cause headaches and prevent you from building your dream home; however, there are strict laws which you must observe, so the planning team will be able to provide advice and recommendations to increase the chance of your application being successful first time, with few or any modifications. As planning regulations can be complex, it's best to work cooperatively with the planners – a local Architect will normally have a good professional rapport with the Local Authority planning team, which can help speed the process and implement any changes without it affecting your fundamental design.
7. Restrictive Covenants
Sometimes, it simply isn't possible to build the home that you desire on a particular plot, due to the presence of restrictive land covenants. A new-build property in a conservation area, for example, will almost certainly need to be more carefully designed to gain planning approval, while restrictive covenants in the land title deeds may limit the type of dwelling you are allowed to construct. To avoid this, we recommend talking to a knowledgeable Architect about your plans before you purchase any land or listed buildings.
Contact Us For Professional Architectural Advice
At DS Squared Architects, we can help you to negotiate the challenges of designing and building your dream home. For more information, please get in touch today by calling 0208 732 5620.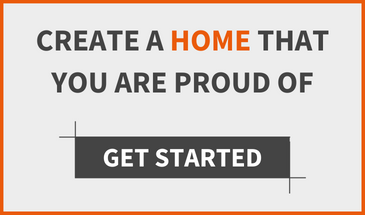 Image source: Unsplash