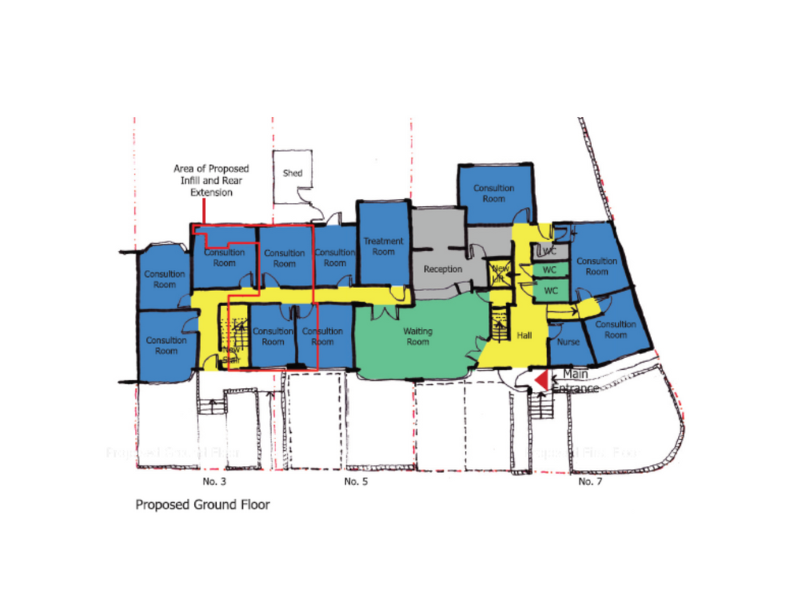 5 Factors To Consider When Hiring An Architect
Building a house extension, refurbishing your home, or converting your loft or basement into a liveable space is a big financial commitment and has wide reaching implications for you and your family, which is why choosing the right architect is crucial.
Architects do more than draw plans. A good Architect will liaise with the local planning authority and contractors , provide practical advice about how to make the most of your budget and available space, represent your best interests, and ultimately help you achieve your dream home, while saving time, frustration, and money.
This being said, there are many different types of architectural practice in the UK, and many businesses specialise in particular types of projects – such as residential new builds or commercial property renovations. Different Architects also charge varying fees for their services; so what factors should you consider in order to secure the best Architect for your home extension?
1) Do They Understand Your Vision?
We list this first, as it's absolutely essential than an architect "sees" what you see, and is fully bought into your vision of the changes you want to make to your home. The ability to understand a client's vision in detail doesn't always come with experience or with a particular accreditation. Word-of- mouth recommendations don't always work, as some architects specialise in certain types of projects, and yours may not fall within that category. Our recommendation is to have a chat with a few firms to see how easily communication flows and whether they resonate with your plans and vision.
2) Do Their Designs and Ideas Inspire You?
The client-Architect relationship should be a two-way street. They should understand your vision, and you should be inspired by the ideas they present to you. You can get an idea of what an Architect can do for you in the first meeting. Make sure you describe your ideas and plans in detail, and see what initial suggestions they make. If you feel inspired by your subsequent conversations, by their suggestions, and how they help bring your ideas about your home to life, this is a good indication that you will have a positive and creative working relationship.
3) Are Their Strengths Relevant To Your Project?
Architecture is a broad field with many disciplines and skills required to design and create successful buildings. Architects, therefore, are competent in a wide range of skills, but also usually specialise in one or two. This is then reflected in their business experience as the Architect hones and develops his or her skills and portfolio. Some Architects, for instance, may specialise in spatial design or planning, whereas others have strength in other areas, such as Interior Design, or sustainable design. Before you arrange a meeting, have a look at their website and through their portfolio and case study sections carefully.
What you are looking for is not only examples of the Architect's skill with different types of projects, but direct experience with projects similar to yours. You want to see if their previous work is relevant to your requirements because otherwise, they might not be a good match. Pay attention to things like:
- The size and scope of past projects.
- Their experience in your local area.
- Any mentions of their process and what you can expect from
their team.
4) Research Their Qualifications and Accreditations
In the UK, professionals offering architectural services don't necessarily have to be Architects. For example, someone can be an architectural consultant or architectural designer but not be accredited as a Chartered Architect. Architectural consultants and designers are skilled professionals, but usually only deal with some aspects of the process – e.g. an architectural designer will normally only create plans for you, and they won't offer planning permission support or project management. If you are looking for an end-to-end service from your Architect with the broadest range of services, we recommend looking for a Chartered Architect with active membership with the Royal Institute of British Architects (RIBA).
You can search online for an accredited and fully qualified architect using the Architect's Registration Board or the RIBA database.
5) Additional Services
Not all architects take care of every aspect of a construction project, in which case you may end up having to find several other contractors and coordinate their work. On the other hand, some architectural firms offer full architectural support throughout the entire process. This can save you time and make the process less stressful, so always check what services are on offer.
Next Steps
DS Squared Architects are a team of RIBA Chartered Architects offering full architectural services in the Greater London area. Please visit our website and contact us today to find out more about our services and how we can help bring your home extension to life.